~ Available Again For A Limited Time Only ~
Our 6 generation Frameable Quarter Horse Pedigrees (8.5" x 11").
Option 1: $19 for Frameable Pedigree.
Option 2: $34 for pedigree WITH percentage calculations on ancestors included. Percentage calculation results will be emailed to you within 48 hours.
The sample below shows the pedigree with foundation percentages included. Please allow 2 weeks from time of order until your receive your frameable pedigree in the mail.
Sample pedigree below, with percentages, shown 3/4 size.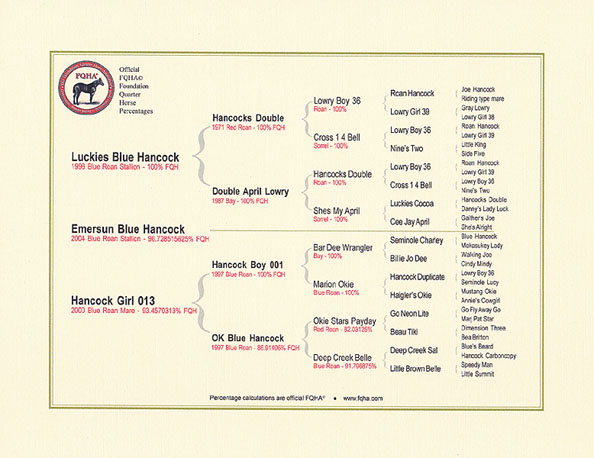 Since 9/15/2010